THE SOCIETY ANTIQUE MIRROR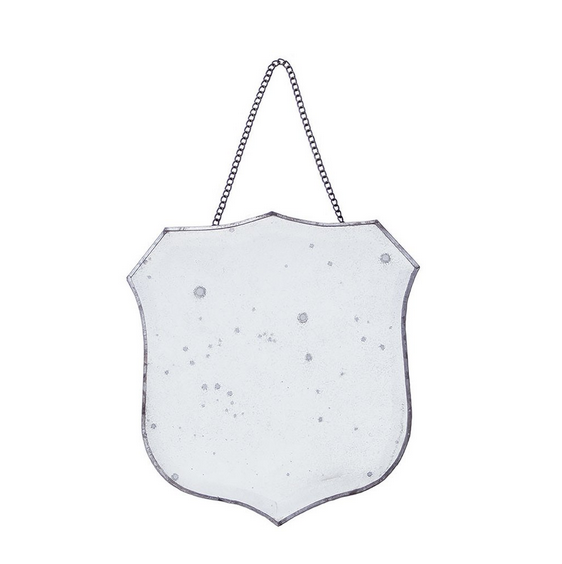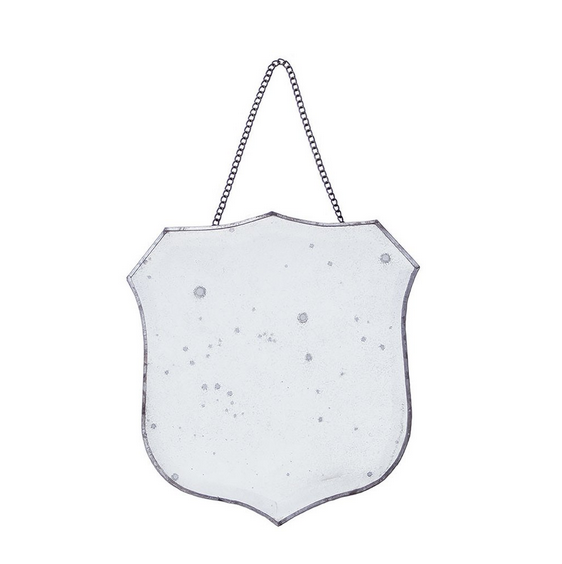 THE SOCIETY ANTIQUE MIRROR
As well as being inspired by the idea of belonging to a society of like-minded curious people like The Shield Mirror, the Society Mirror's form was born from a similar shaped but smaller version of a travel shaving mirror Sibella Court has amongst her collection of vintage mirrors.
Measurements: 24.5cm high x 23cm wide x 0.5cm deep.

Finish: Mirror in an antique finish & zinc back. Please note that due their hand-made nature, each mirror will have a unique finish and will vary from the one pictured.