WATERCOLOUR PAPER CUT GREENS by Charlie Green - SET OF 6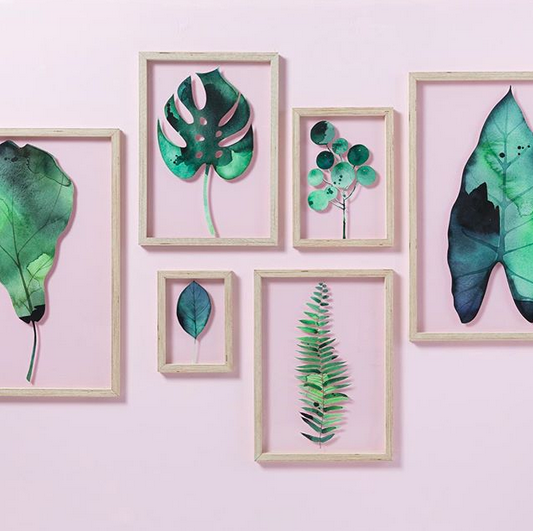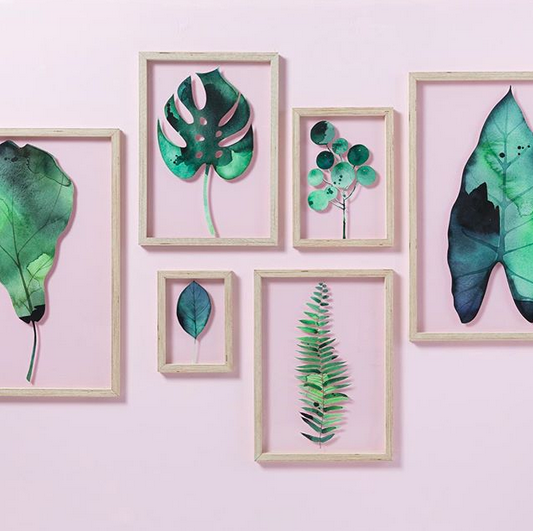 sale
WATERCOLOUR PAPER CUT GREENS by Charlie Green - SET OF 6
Precision cut, watercolour illustrations by French born, Bondi based artist Clémentine Campardou, of botanic greenery set inside transparent frames.
Original watercolour illustrations beautifully printed on acid free, archival standard, textured paper 285gsm and laser cut to achieve the finest finish.
Set of 6 includes:
- Pilea W234 x H321 x D25mm.
- Baby Leaf W172 x H234 x D25mm
- Boston Fern W321 x L444 x D25mm
- Monstera W321 x H444 x D25mm
- Elephant Ear W444 x H618 x D25mm
- Fiddle Leaf Fig W444 x H618 x D25mm